LALIQUE. WORLD MADE OF GLASS
Text: Marta Kropidłowska
photos: CORNING MUSEUM OF GLASS,
RM AUCTIONS / SOTHEBY'S,
BURLWOOD GALLERY
---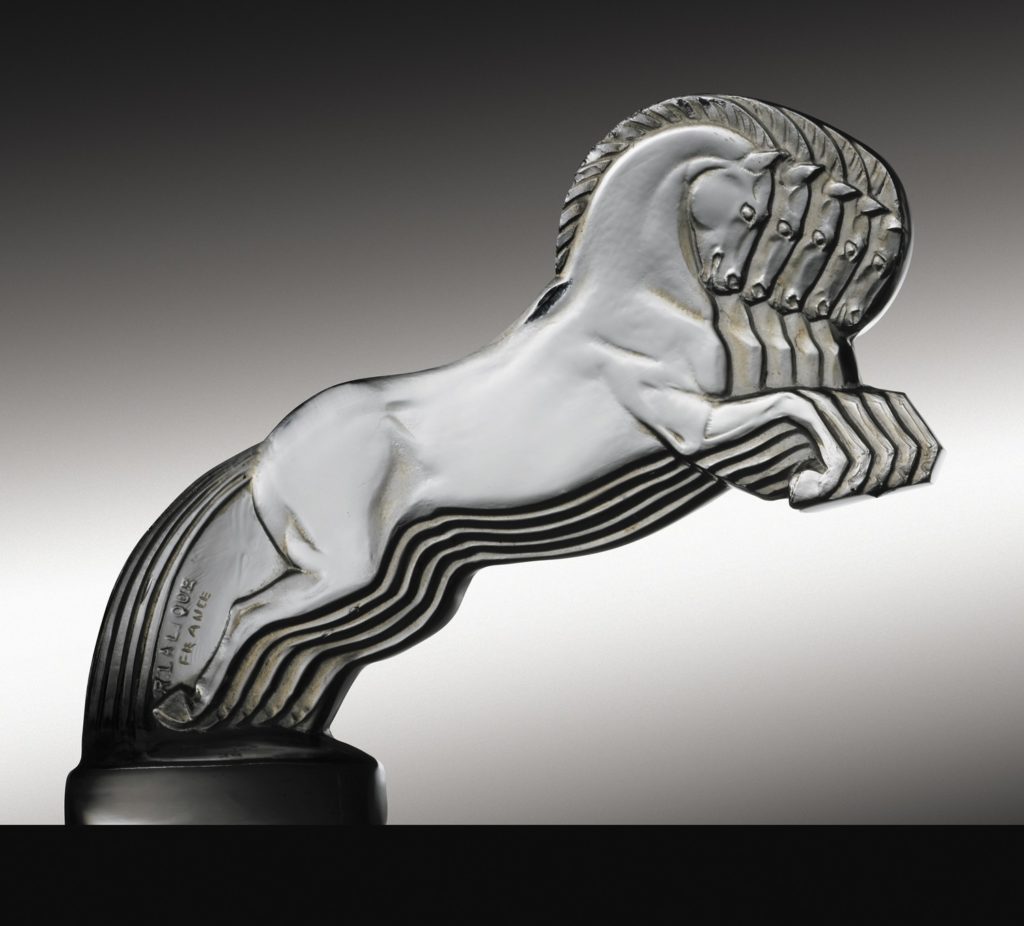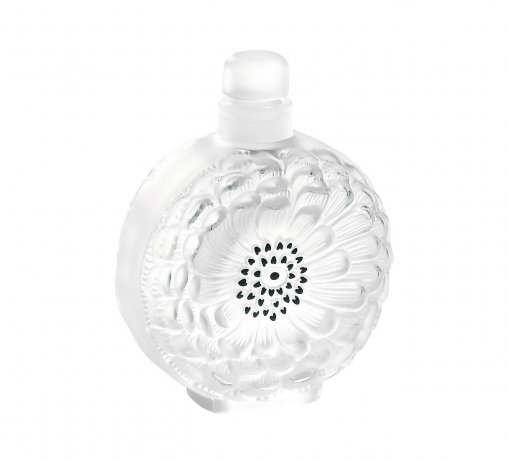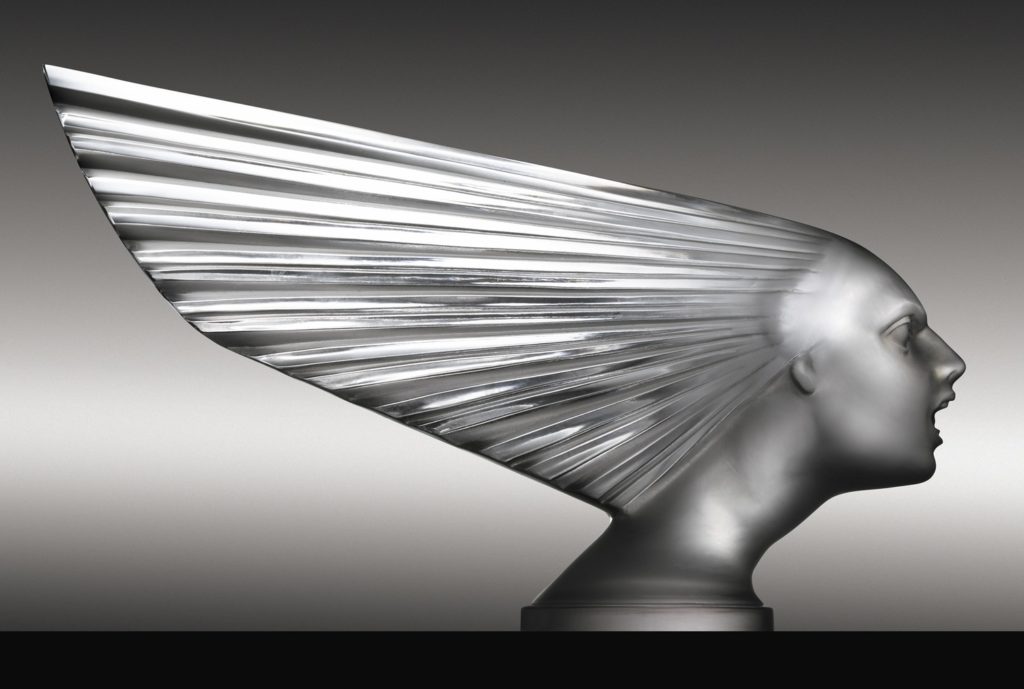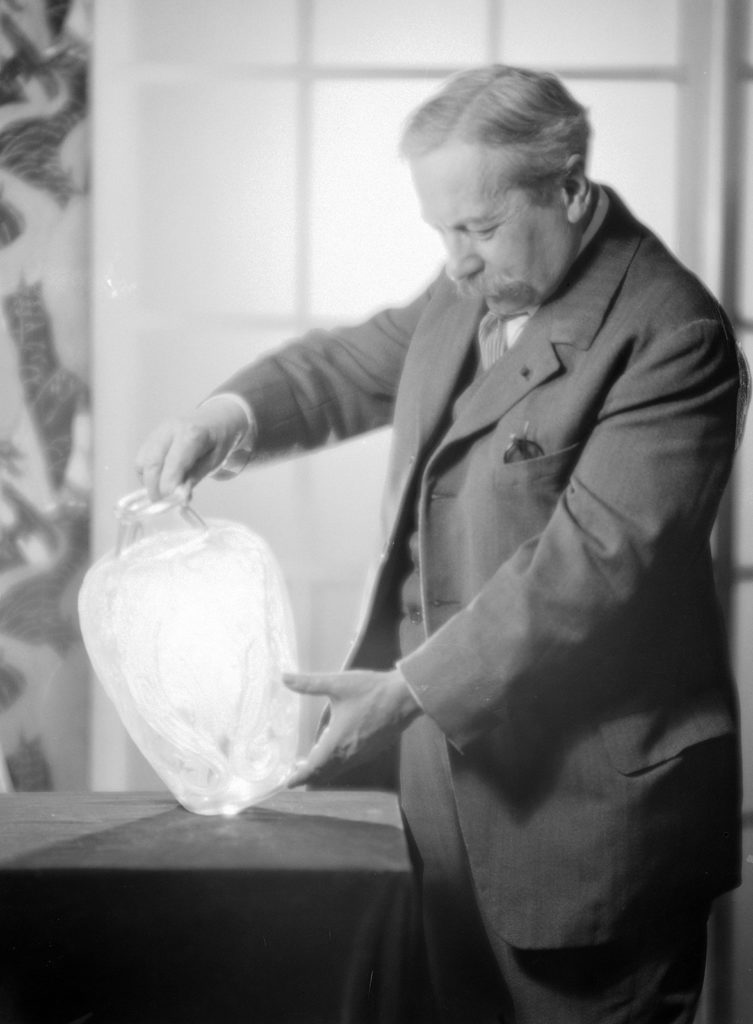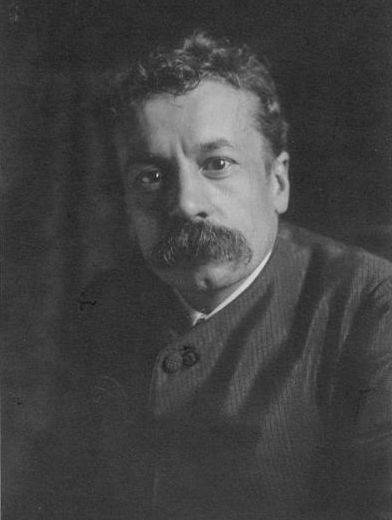 ---
People said he was a magician and he could make anything using glass. Starting from jewellery, vases and perfume bottles to architectural panels, lamps as well as fountains. René Lalique – it is the artist to whom France owed its leading position in the production of artistic glass in the 1920s and 30s. However, everything started at goldsmiths' workshops due to excellent secession jewellery projects thanks to which he obtained fame and publicity. As early as around 1900 Lalique experimented with adding decorations made of transparent and stained glass to jewellery.
Over time he abandoned the jewellery field completely and focused exclusively on glass. He began this part of his career with a series of perfume bottles, nozzles and powder packs designed for Coty and other perfumery companies, among others, Guerlain, Molinard and Rochas. Lalique's bottles revolutionized the perfume market. The perfume bottles were small artworks in fancy shapes – resembling plants, insects or feminine silhouettes. Bottles signed by Lalique are nowadays titbit for collectors and on auction their prices reach up to 80 thousand dollars.
In the 1920s and 1930s Lalique created in art deco style and the range of luxury items he offered increased in a significant way. He created extremely original glassware of both decorative and functional character.
The Alsatian factory owned by Lalique was famous for glass tableware and glass art deco lamps. His products with deep carves were precisely decorated with motifs of animals, birds, elegant acts and stylized flowers. The shiny iridescent glass in the shade of white pearl, which tantalizing with shades of amber, turquoise, jade green or crimson was the most famous and often imitated by other manufacturers.
Lalique's reputation got even better after the Paris Exhibition in 1925 where he presented his glass products and the exposition proved to be a great success. For the needs of the exhibition he also designed, among other things, glass table, cups and candlesticks as well as a monumental illuminated fountain.
Even before the end of the twenties of the previous century he created a collection comprising of dozens of crystal emblems for the car's mask whereas in the 1930s he was involved in large-scale artistic projects, among others, the glass chapel presented in 1931 at Salon d'Automne. In 1935 he designed wall decorations and lamps for a refined and fashionably decorated saloon on Normandie transatlantic. Moreover, he received a prestigious interior design order concerning the Orient Express train.
Laliqua's success can be measured by a huge number of imitators trying to counterfeit the luminous masterpieces in factories around the world obtaining different results.