How a chest of drawers in art deco style came to be
Photos: Łukasz Zandecki  & Text: Szymon Tarnowski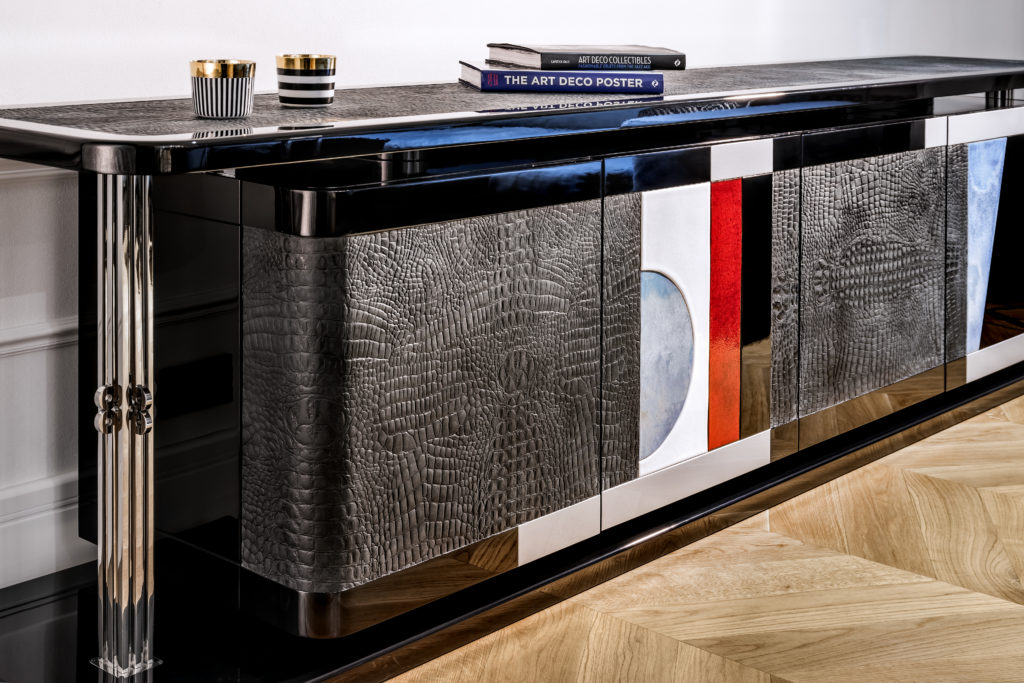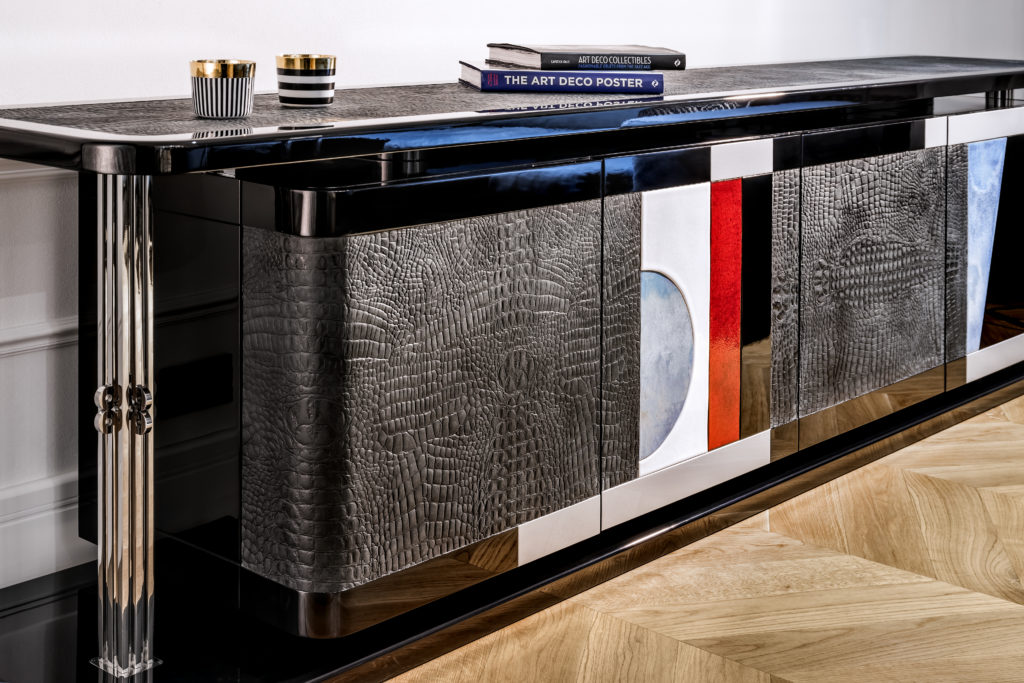 – Pull!
– Harder!
– Watch out for the tail! And teeth!
– Don't let go !!!
– I can't, it is heavy. It probably weighs 300 kilos.
(we can hear strong splash).
Well, the hunt for the alligator was not successful. What does one say to a customer who ordered a chest of drawers made from the skin of the beast? The design of the piece of furniture had already been precisely prepared according to our drawings.
The black varnish resembles lacquer on original art deco pieces of furniture. Chromed components had already been mounted supporting the top. Ceramics had already been baked in the furnace and await being assembled on the fronts of the door. Unfortunate the skin was to be there too …. Where to get it?
Alphenberg knows how to handle natural animal skins better than anybody else. Cow leather, could it look identical to crocodile skin? No problem. How many meters?